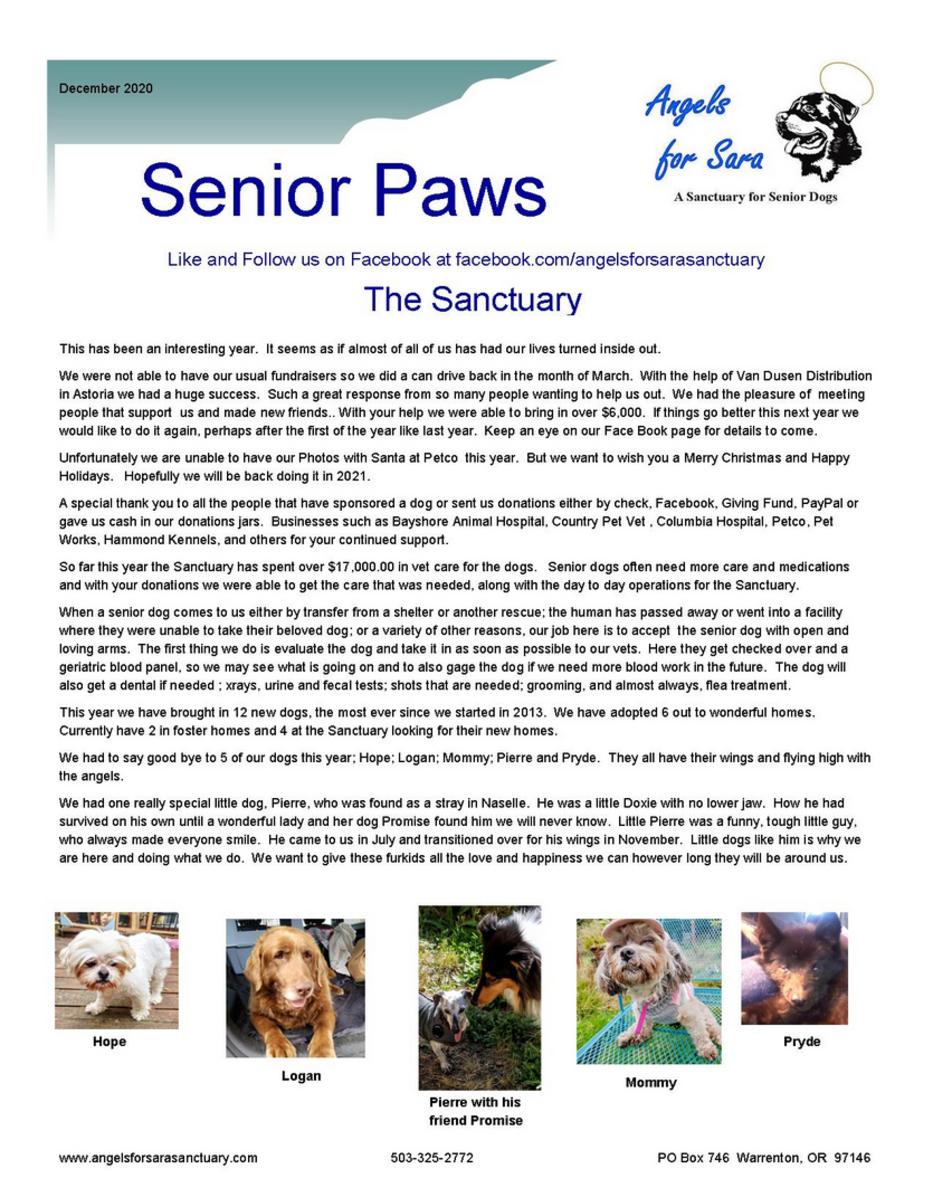 Since the covid-19 virus
We have not been able to do our usual fundraiser events. These events help us pay for the medical needs; the special diets; bedding; treats. Every day items such as paper towels; pee pads; dish soap; laundry soap; Clorox; flea meds; to name a few.
We are so grateful for everyones support and donations, but things are tight this year, as it is for everyone. But if you can find it in your heart to donate any amount, it will truly help us.
Without your help and support we would not be able to care for these senior dogs in their short time here on earth.
You may donate today, by going to our Donate button or mail us a check to
Angels For Sara Sanctuary, PO Box 746, Warrenton, OR 97146.
Thank You